February 2018 Ellen's Quilting Corner Newsletter
Greetings all you Sewers!

OMG (Oh my gosh)!! It's February already. According to the calendar, Spring is just around the corner! According to Punxsutawney Phil we are in for another 6 weeks of winter. I am voting for the calendar. How about you?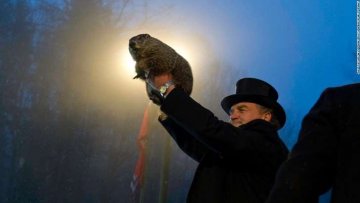 Here's what is going on this month.
February is National Embroidery Month
Free Fontworks Software
Click here to find out about this special Baby Lock offer!

Special Pricing on all of our Baby Lock Embroidery machines! Stop in today and see what Baby Lock can do for you!



We have several new Pickle Pie "In the Hoop" Embroidery designs. Come in and see how cute they are. You will want to make gifts for everybody!



Gadget Get Together


February 14th (yes, it happens to fall on Valentine's Day) is our next GGT night. It is from 5 pm to 7pm. I've had some requests to start the Demo at 5:30. So , we will try that and see if more of you can make it. Demo at 5:30. Show and Tell after that (We love seeing all your projects). Themed fabric will be 40% off that night. Remember the theme is a secret so you will have to come to find out. Door prizes, food and fun to be had. Don't forget to RSVP to get your name in a special drawing.

69 Cent Sale
Saturday, February 17th, from 10:00 am until 12 noon. 101.7 The Bull and Mix 107.3 will be broadcasting live here at Ellen's. You can purchase $25.00 Gift Certificates for only $17.25 each. Don't miss out on this great deal. Come early. CASH ONLY.

Gadget Class


Gadget Class will be Saturday,February 24th.
Remember the ruler Cat's Cradle Tool we demoed in December? Well, here is the class for it. This is so fun and EASY to make. No Y seams --No binding. Use your own fabric or purchase the kit from us. (Our kit is shown above.)When you are done-this table runner is done. Sign up early this class will fill up fast.

Join Ellen's Fabric Club Tote Bag Savings
For a 1 time membership fee of $25 you will receive a personalized canvas tote bag. Bring your bag in on the first Tuesday or the third Saturday of each month to receive 25% off regular priced fabric, kits and pre-cuts.



https://www.qovf.org/

Patriotic Quilters of SE Iowa (our local Quilts of Valor group) will be meeting here at Ellen's February 15th at 9:00 am. This awesome group of hard working quilters meet every other month here at the shop. They are always looking for new members to join the group. If this is something you might be interested in, come to the meeting and see what it is all about.

This is all for now, Have fun sewing.
Ellen, Dave, Jenny and June

Ellen's Quilting Corner
123 Broadway Street
West Burlington, IA 52655
(319)752-4288
ellensquiltingcorner.com
Like us on Facebook